In cinema history, some faces become the synthesis of an entire era. Catherine Deneuve is for France, Marilyn Monroe is for the United States, and Sofia Loren is for Italy. That's why presenting the "Feminine Singular" project with Catherine Deneuve makes us happy and proud. Her face is the image of the Cannes Film Festival 2023 and a civil commitment project. We discussed it with Ludovico Piccolo of Artex film, who are overseeing the international sales at the Cannes Market.
–What is the "Feminine Singular" topic with Catherine Deneuve?
The central theme of "Feminine Singular" is gender equality. The movie tells seven stories of seven women in seven episodes. The episodes have different focuses on women's rights, like violence against women, disparities in the workplace, etc. The most important thing is that the characters don't give up and keep fighting in front of every trouble. These are stories of women who find their strength in facing the difficulties imposed by society's unequal way of thinking.
-What does promoting a project with an icon like Catherine Deneuve mean?
Catherine Deneuve is a great actress in cinema history. Her presence in the movie is essential for two factors: the message of the film and the promotion of it. That's because a vital presence like hers gives trust to the audience and to the meaning that the movie wants to tell. Finally, there's a more commercial and marketing aspect: a name like hers helps to sell the film internationally, so it also helps the movie's message reach more people than possible.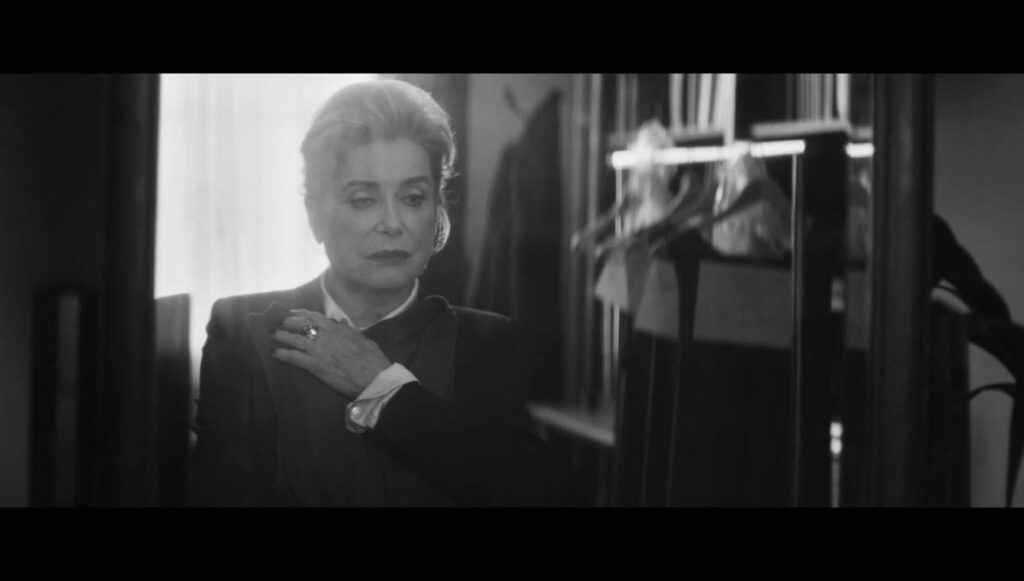 –The movie I love the most starring Catherine Deneuve is "The Last Metro" by François Truffaut. Is there anything about that character in "Feminine Singular"?
Surely a great actress brings her charisma in each movie: in 'The Last Metro' and 'Feminine Singular' The most important feature of the character played by Catherine Deneuve in the film we brought to the Cannes Market 2023 is the ability to give confidence to those next to her by going against all forms of prejudice.
-We at WILD FIlMMAKER are carrying out a 'revolution of roles in cinema.' That is, we intend to give a voice to the public, which is no longer just a spectator but can also become an author with the current means of producing and distributing an audiovisual project. By making this meritocratic path aimed at a universal audience, do you think we will be able to discover actresses destined to become new icons like Catherine Deneuve?
It is a valuable opportunity for those with something to say through cinema and from which new actors can emerge, but also new directors, screenwriters, etc. WILD FILMMAKERS is an original project that lets the public discover a new way of understanding cinema. I hope that the Community founded by Michele Diomà will continue to grow for the sake of cinema itself.