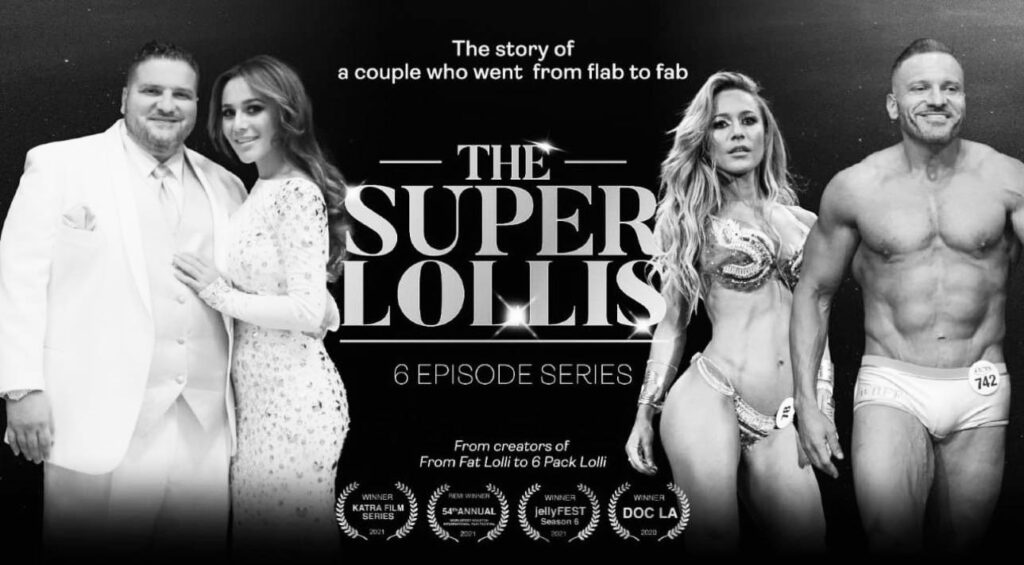 -Who are Anthony Lolli and TereZa Hakobyan-Lolli?
Anthony Lolli is my husband and the star of our first film "Skin Deep" & "The Super Lollis". He produces and directs our documentaries with me. 
-What inspired you to make "Skin Deep" & "The Super Lollis""?
My husband embarked on a weight loss journey in 2018. We decided to capture his journey on his cell phone to hold him accountable. Once his transformation was complete where he lost 125lbs in 9 months, we knew we had to put together a film about it to inspire others to do what he did. And that was the start of our filmmaking production company journey – Lolli Brands Entertainment. As of today we have produced 5 documentaries and have 3 in pre production.
-Do you think the cinema can bring a change in the society?
Absolutely, we are a living proof of that. Our documentary was streamed 95 million times and we developed a cult like following. We get countless messages on our IG accounts every day, thanking us for the inspiring and life changing content we have been releasing. @anthonylolli – 1.4 million followers and @terezahakobyan
-What would you change in the world?
My husband and I are committed to enlighten the world to reconnect with Mother Earth when it comes to health, parenting, family, and achieve an overall balance in life where One can have it all.
–Where do you see the film industry going in the next 100 years?
Film industry has transformed after Covid and became more relatable, more real. I see documentaries taking the lead in the future as the audience is more interested in real life stories.