–Who Is Karen Stefano?
Karen Stefano is a native of the island of Jamaica She is an award-winning actress/writer/director/producer who now lives in the New York/New Jersey area. She started her directing and acting career in the primary school directing and acting skits for her classmates, family and friends. After emigrating to the United States, she continued directing and acting.
She has been acting since the age of 6 with her first role playing Mary the mother of Jesus for her 1st grade school concert. She has studied at some of New York City's finer schools: Lee Strasberg Institute and The Acting Studio; and has worked in such venues as Lincoln Center, playing Sondra in Lulubelle and Sydney on the Lower East Side, Carnegie Hall, and Yale University, playing civil rights activist, Fannie Lou Hamer in Scenes and Songs from Fannie Lou Hamer.
She directed her first documentary titled "Church Hurt", followed by her short film "Why Wait", which won numerous awards.
Karen's new feature film After The Wait is the sequel to her short Why Wait and has also garnered a few awards on the festival circuit.
Karen received her Masters' Degree in Scriptwriting for Film and Television from Regent University, and her BA in acting at Nazareth College of Rochester.
-What Inspired you to become a filmmaker?
I don't think I ever intended to become a filmmaker per say. I was auditioning a lot but not booking anything and it was becoming discouraging. I was doing a play and had a conversation with one of the other actress' who told me she was going for her MFA in acting. I thought about it for a second and then wondered why not? But in thinking it over, I thought why not create work for myself. So, I researched some colleges for script writing and found one that suited me perfectly. I enrolled and found that I loved writing as much as I loved
acting. After my first class assignment, writing my first script, I decided to produce it. And thus began my journey into filmmaking.
–Do you think the cinema can bring a change in the society?
I believe we all have the capacity to create change in our little part of the society. Whether we choose to do so is another matter altogether. As a Christian, the films I create speaks to the heart of people. The struggles that we all face, and how we overcome those struggles, trying to do the best we can in our circumstances, Christian or not. I would like to see the love of Jesus change people's heart. Think about it, if we all had love in hearts for other, just imagine what the world would look like.
–What would you change in the world?
I believe the better question would be, to as how I would change the world. I would like to continue making movies that inspire others to live their best lives.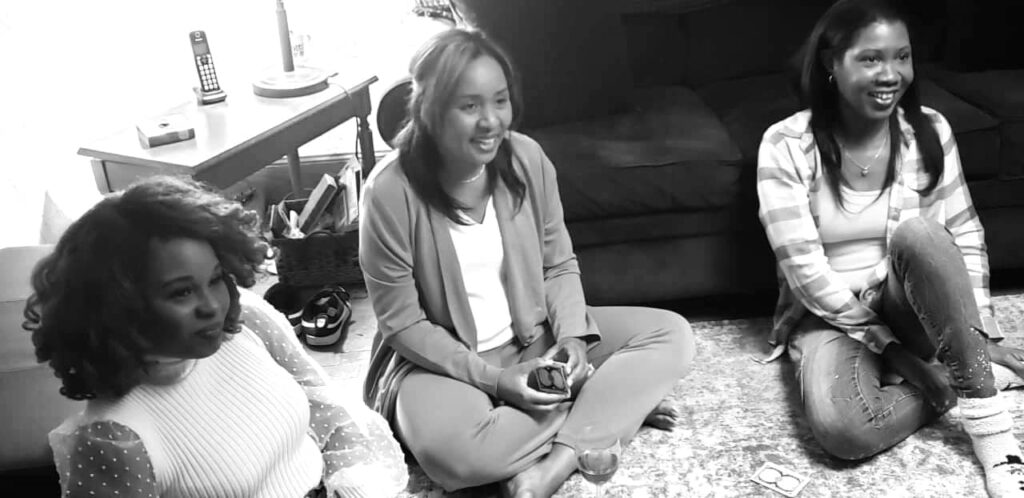 –Where do you see the film industry going in the next 100 years?
Hmmm, good question. I'm not sure. Right now, we see a shift in how we view movies. It was always a big deal to anxiously wait for the release of a movie so we could rush to the theaters to watch it on the big screen. But now more and more movies are having limited theater releases and going straight to streaming networks; or just heading straight to a streaming network. As a filmmaker it's always been my dream to have a theater release, to see myself and the work I've created on the big screen. I would like to say the shift might change, but with all the streaming networks out there, more and more people are inclined, it seems to watch a movie from the comfort of their sofas.