On the 15th of November the Italian and International press has celebrated the centenary of
Francesco Rosi, Master of civil commitment cinema, Palme d'Or at the Cannes Film Festival for
"The Mattei Affair" and author of masterpieces as "Salvatore Giuliano" and "Hands over the City".
His films have also inspired true genius of the Seventh Art such as Francis Ford Coppola and
Martin Scorsese.
I've wanted to wait a few days before celebrating also on Wild Filmmaker the centenary of
Francesco Rosi because I have a difficult relationship with anniversaries.
But at the end I felt it was the right thing to do, being the last filmmaker to have directed a project
in which Francesco Rosi participated.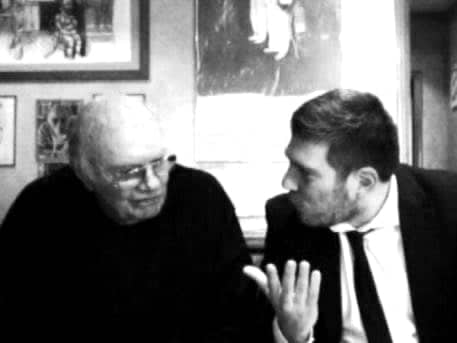 It was 2013 when I realized one of my dreams, to meet personally a film maker that I had always
admired since I was a teenager and lived in Naples, the same city where Francesco Rosi was born.
I would have never imagined that one day I would be able to involve him in one of my project, but
it happened. It was possible thanks to the generosity and sincere willingness of Francesco Rosi
towards young filmmakers.
I believe the best way to remember Francesco Rosi is by rewatching his movies and learn from his
courage.
Today a filmmaker that "doesn't betray the truth" as Francesco Rosi did, in Italy could not make
movies, would not find producers or public fundings.
The cinema Made in Italy state-funded is living bad years, that is why I felt the moral duty to
establish an international and free Magazine as Wild Filmmaker.
Italy is at the 58th place concerning press freedom according to the latest ranking released by the
"World Press Freedom Index". There is no NGO that deals with assessing freedom of expression
inside cinema, I wouldn't know how to assess the situation in other countries, but I can assess the
Italian reality, which among the other Western countries I place at the last position.
Cheers to Francesco Rosi today and forever!