"WOMAN – LIFE – FREEDOM" by Nina Kazè
As I begin to write this piece the brave women and men of Iran are amidst the largest and most unique feminist driven revolution in history.
On September 16th, 2022 a 22 year old Iranian-Kurdish woman named "Zhina Amini" whose legal name was "Mahsa Amini", died in a hospital in Tehran under unknown circumstances after being detained by the "morality police" for wearing an improper hijab in accordance with the government mandatory hijab standards.
She was at a morality holding station before she collapsed from a heart attack and was transferred to a hospital where she died from a cerebral hemorrhage or stroke.
Footage of Mahsa in this station shows a brief encounter with a woman criticizing her attire moments before she collapses.
Many eye witnesses detained with her claimed she was beaten (These claims were denied by the morality police), an autopsy shown denies these allegations but the public outrage is directly related to how common and unreasonable her being detained was to begin with.
Mahsa was visiting her family in Tehran and came from a small town of "Saqqez" in the province of Kurdistan. She was in a mall with her family and her brother was alongside her as she pleaded with the morality police that she was a stranger there, before being forced to get in a van that transports women wearing improper hijabs to the station.
What sparked the public outrage was bigger than the mere was she beaten or not?
Seeing the footage and looking at her attire nothing seems out of place or a reason for concern.
In the Iranian culture your brother, father and uncles and cousins are far more of a morality police than any government implemented agency can be.
That no government should have the right to have access to people's children, wives or sisters and determine what they should or should not wear.
Her death sparked the biggest public outrage since the 2009 protests where Neda Agha-Soltan, a student of philosophy, was participating in the protests with her music teacher, and was walking back to her car when she was fatally shot in the upper chest – She was 26 years old and would have been 39 years old today.
The outrage regarding Mahsa Amini instigated protests all over Iran and specifically, in the city of "Sanandaj", capital of the province of kurdistan. The kurdish minority have experienced many hardships and the protests have been especially intense in the northwest, where many of Iran's over 10 million Kurds live and where Iran's Revolutionary Guards have a track record of putting down unrest. There are reported strikes in the Kurdish regions that include Amini's hometown of Saqqez and Bukan, sharing videos which appeared to show shops with their shutters down in both towns.
The protests spread across the country, including universities & high schools, the words "Women, Life, Freedom" are chanted with fists up in the air. Where women and men walk alongside in cities and on streets chanting death to the current leader "Ali Khamenei" & various anti "islamic republic" sentiments are written on walls and shouted from rooftops of homes.
Athletes, artists, journalists, lawyers and private citizens have since spoken up and stood alongside people protesting against the regime. Many of which were detained and put in the Evin prison where 8 people died recently and as many as 61 injured only a few days ago. Many protestors, all unarmed, such as Nika Shahkarami 17, Sarina Esmailzadeh 16, Hadis Najafi 23 , and many more brave men and women were killed & brutally shot and hit with batons. The death toll is an estimated 233, of which 23 are children so far and increasing in numbers daily.
What is unique about this revolution is that it is fronted and lead by WOMEN. Unveiling of the hijab across the country and in schools and in media is a stance against 43 years of tyranny in the name of Islam forced by a theocratic regime that is not truly Muslim.
Of all muslim countries Iran is actually the only one where a hijab is mandatory & enforced legally. Ironically the first words in the Quran translated are: "In the name of God, the most forgiving & kind". The Iranian regime is neither of those and has proven itself otherwise and a terrible representation of a true muslim.
Iran also houses many minorities and people of other religions such as Assyrians, jews & Arminian's among other tribes whom are as Iranian and have a right to practice and live freely without the imposition of the islamic doctrine.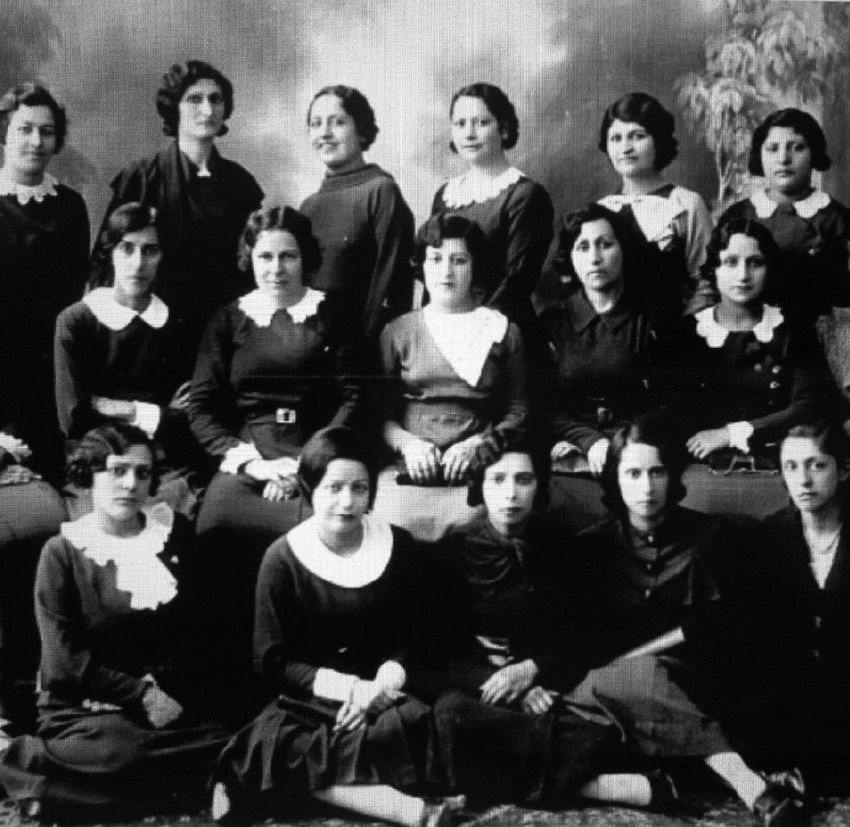 This female lead revolution has been in the making for over 150 years where the first journal of women "Danesh" marked the beginning & the end of feminism activity in Iran from 1910-1933 until its dissolution by the government of Pahlavi I.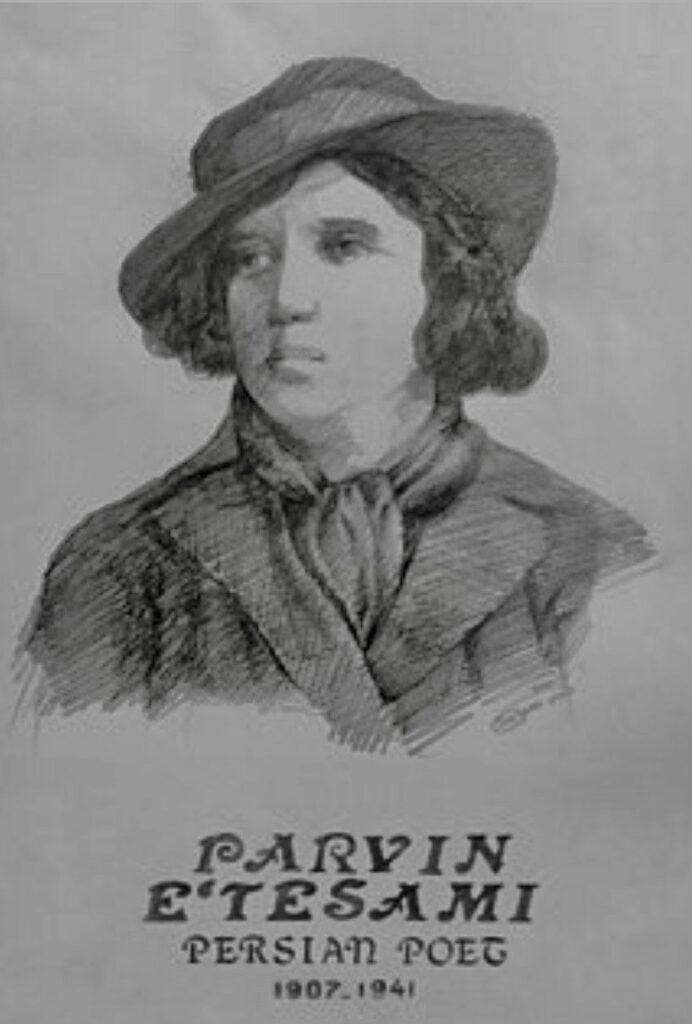 A country where renowned and well respected educated poets such as "Parvin Etesami" who studied at the Iran Bethel School in Tehran, (An American high school for girls) graduated in 1924 & taught there for a while. After graduation she wrote the poem A twig of a wish (1924 ) about the struggles facing Iranian women, their lack of opportunities and need for education.
She was a member of Kanoun-e-Banovan & supported Kashf-e-hijab reform against compulsory hijab (veiling). In1936 she was awarded the third degree medal of art & culture by Reza Shah Pahlavi but she declined.
It was the arrival of Pahlavi II in 1941 – 1950's where women's rights organizations began to openly advocate for equal political & personal rights. Despite the opposition by clerics, in 1963 a national referendum reflected general support for a 6 point reform program known as the white revolution which included women's right to vote & stand for public office. Six women were elected in the parliament.
One can not forget when speaking of a woman's plight, important figures such as contemporary1960's poet Forough Farrokhzad whose personal life and work reflected a milestone in the feminist movement in Iran. Both Forough & Parvin were divorced and independent though aware of their position as second class citizens in their country.
With Ayatollah Khomeini's 1979 revolution the process of advancing the rights of women was interrupted. The legal age of marriage was restored to nine years old and women were barred from serving as judges, refused to initiate divorce proceedings and prohibited from serving the army and participating in sports and the use of veil was imposed.
Several decades have passed since Iranian women started to vote and yet today's events suggest that the Iranian regime has forced women backwards. Since the 1979 revolution women have struggled to regain their lost rights and win a larger role in society. They fare modestly in politics and sports & as an example a popular sport such as soccer is prohibited to be attended by women and for women to attend sports arenas.
In 2019 A young Iranian woman set herself on fire to protest what she was told could be up to six months of jail time for watching a men's soccer game. She attempted to disguise herself in men's clothing, but was discovered, arrested and charged with violating modesty laws. The 29 year old named only as Sahar suffered from burns in 90 percent of her body.
This comes as a true setback as women's football began in Iran in 1970 & the first spark was when they played in local street teams in various cities as goalkeepers and other positions at times.
The story of women's football is hardly spoken of & its history is ignored. The first soccer team was established by Taj Club, also known as Esteghlal. Talented women were trained and in 1971 Taj recorded the first official win scoring six goals. Between 1969 – 1972 other teams namely Perspolis, pass & eagle were formed. An important fact is that at the time, Alan Rogers was the head coach for the women's and men's team.
The first international game was a friendly match on Sep 8th 1971, between Taj & a team of selected women football players from Italy ended in Taj losing 0-2. The Italian women's national team played the Iranian women's team following and won 4-0.
The excitement of football throughout the 70s wasn't limited to Tehran. The focus wasn't on gender. Women and men worked side by side to plant rice in the fields and went out in back streets to play soccer together.
The back bone of the feminist movement are the brave men and women that support and are marching together for a better society. To lessen a heavy load of poverty and a terrible economy that has burdened a tired nation and brought about too many afflictions to mention.
The history of soccer and the example of the poets mentioned, is fundamentally about a bigger picture where people's basic human rights are taken away and violated on a much bigger scale daily. That it is the right of anyone to choose what to wear and how to live.
On her tombstone alongside her actual name "Zhina", a name her family chose for her at birth and was not allowed to legally bind as it didn't fit with the Islamic standards, are the words "You will not die, your name will be a symbol."
And a symbol it has become.
I leave you with this poem from Forough Farrokhzad written years ago for the brave fierce women and men of Iran:
"Call to Arms"
Only you, O Iranian woman, have remained
In bonds of wretchedness, misfortune, and cruelty;
If you want these bonds broken,
grasp the skirt of obstinacy

Do not relent because of pleasing promises,
never submit to tyranny;
become a flood of anger, hate and pain,
excise the heavy stone of cruelty.

It is your warm embracing bosom
that nurtures proud and pompous man;
it is your joyous smile that bestows
on his heart warmth and vigour.

For that person who is your creation,
to enjoy preference and superiority is shameful;
woman, take action because a world
awaits and is in tune with you.

Sleeping in a dark grave is happier for you
than this abject servitude and misfortune;
where is that proud man..? Tell him
to bow his head henceforth at your threshold.

Where it that proud mane? Tell him to get up
because a woman is here rising to battle him;
her words are the truth, in which cause
she will never shed tears out of weakness.
---